Cast your FREE Vote to Protect Wildlife!
If there's one thing you do today, it should be to vote for free in the #inspiredbywildlife campaign! 🗳️Cast your vote for one of these 6 conservation projects and, as part of a partnership with Act for Wildlife, Wiley will donate £1 to that project for each vote! 🙌💃🕺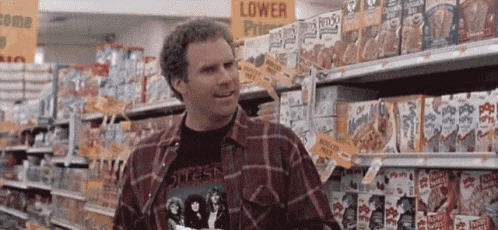 I was originally going to tell you what I voted for and why, but I wouldn't want to sway you to a particular project (🇳🇵🐯) and I couldn't see much info on the projects on Wiley's website so thought I'd rather go into detail on your contenders! Click here to ignore my advice & vote!
1) SAVING ASIAN ELEPHANTS

🐘🇮🇳
The Assam project in India has been an incredible model for mitigating human-wildlife conflicts worldwide! 💪🌍 Putting local communities at the heart of human-elephant conflict solutions, which include practical mitigation measures and education programmes, this project is working wonders to improve the lives of local people and help save the endangered Asian Elephant (Elephas maximus) 👌🏾.
🎥 Act For Wildlife
2) HELPING CHIMPANZEES IN NIGERIA-CAMEROON

🇳🇬🇨🇲
Needless to say that if you're a fan of our not-so-distant relatives then this is the project for you! Chester Zoo have been involved in Gashaka Gumpti National Park in Nigeria since 1991, and using the endangered Nigeria-Cameroon chimpanzee (Pan troglodytes ssp. ellioti) as an umbrella species for wider conservation efforts, the Gashaka Biodiversity Project trains local park rangers and works to protect the incredibly unique wilderness areas found between Nigeria and Cameroon! ☔️ This chimp species has both the smallest geographic range and population size of all the Chimpanzee subspecies, so they need your vote! 🙏
📸 Simone Sbaraglia
🎥 Act For Wildlife
3) ANDEAN BEAR NUMBERS ARE IN DECLINE

🐻
I couldn't bear it if the gardeners of the Andes went extinct! Yet their future in Bolivia is uncertain with only ~3,000 individuals left 🐻. As we continue to fragment their homes and push them closer to our boundaries, human-bear conflict is on the up! 📈 By supporting this project you're not just helping to protect the endangered Andean/Spectacled Bear (Tremarctos ornatus) and reduce conflict with people, your saving huge areas of forest and everything in them 🌳🌲.
📸 Smithsonian Conservation Biology Institute (CC BY-NC-ND 2.0)
4) BLACK RHINOS ON THE EDGE

🦏
Rhino horn is more valuable than gold 🥇 As a result, Africa's answer to the unicorn went through a population decline of 97.6% since 1960 and is currently critically endangered. However, thanks to conservation projects like this which support breeding programmes and anti-poaching efforts whilst spreading awareness of the illegal wildlife-trade, the black rhino (Diceros bicornis) population has recovered slightly and now sits between 5,042-5,455. So, let's help keep this recovery going! 🤗
📸 Martin Harvey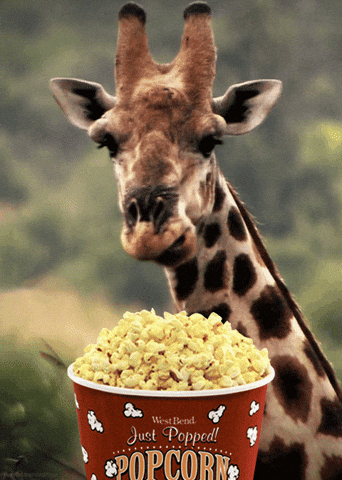 5) STANDING TALL FOR GIRAFFES
So, giraffes are great, they look funny when they drink at waterholes and just like all species they play important roles in food webs! 🕸️ But for me, despite the fact their population has dropped from 140,000 to 80,000 in 15yrs, this project shouldn't get your vote. With limited resources for conservation we need to focus our efforts wisely; the other projects either protect more endangered species or will have more far reaching conservation outcomes 🌍. But if you love giraffes go for it!
6) LIVING WITH TIGERS

🇳🇵🐯
Okay, I know I said I didn't want to lead anyone into a project, but this one gets my vote. And I know tigers get lots of attention already but hear me out. Anti-poaching efforts led to a 63% rise in Nepals endangered tiger (Panthera tigris) population! 🐅🐅🐅 But this success isn't all it seems. There's still only around 200 in Nepal and mo' tigers is leading to mo' problems. Nearly 50% of Nepal's people live in poverty and depend on the forests and natural resources for survival, putting them in direct competition with tigers 🌳. As both the human and tiger populations grow and compete for these resources, human-tiger conflict is having a devastating impact on communities and wildlife – even leading to the deaths of villagers and tigers 😢. By voting for the Living With Tigers Project your creating new livelihoods and saving the lives of tigers and people.
📸 Avijan Saha
There we have it! 6 projects you can support for free from the comfort of your home! 🏡🆓 Voting closes July 1st so what are you waiting for?! Click here and let's help change the world!
#ConservationCampaign #Fundraising #Tiger #Elephant #Rhino #Bears #Chimpanzee #ActForWildlife #Charity